Credits
In the continuous effort to improve our activities and offer, with the goal of achieving customer satisfaction, 3P Solution has obtained various certifications and recognition of its value from national and international institutions.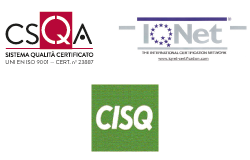 On 22nd May 2019, 3P Solution approved the Organisational, Management and Management Control Model in compliance with Decree-Law n. 231 dated 8th June 2001. The Company has always acknowledged the importance of compliance and adhering to laws and regulations and has decided to adopt this additional tool to check, review and integrate operational and business decision processes according to the highest compliance standards.
Download
The Guarantor Authority of the Competition and Market (AGCM), on 29 November 2017, has given 3P Solution a ★+ rating listing our company among firms with a "Legality Rating". On 3rd July 2019, AGCM has incremented MA Provider's rating to ★★+.
The Legality rating is a tool conceived for Italian companies which aims to promote and introduce the principles of ethical behaviour, attributing to requesting companies a mark for the respect of legality and, more in general, for the level of attention given to the proper management of their business.
Download the declaration attributing the Legality Rating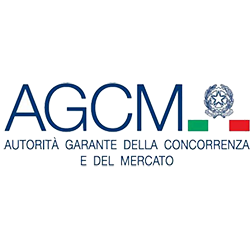 3P Solution, also in 2019 has won the Award as Responsible Firm in Lombardy Region.
3P Solution pays careful attention to the implementation of good practices, organisational or procedural solutions, in accordance with current laws, to improve the working condition of all involved subjects.
3P Solution believes in the social responsibility and has obtained the recognition in the following categories: Environment, Work and Market.
Download the CSR profile: the REPERTOIRE OF GOOD COMPANY PRACTICES

For the ability to continuously improve in all the activities carried out with the aim of always looking for new solutions in a primary sector for the Italian context such as the pharmaceutical one and the health sector in general.
The ambition to become increasingly competitive and effective, satisfying the needs of customers by promoting an open and transparent dialogue with the various market players and institutions and the development of human resources, lets 3P Solution to be an authentic growth leader .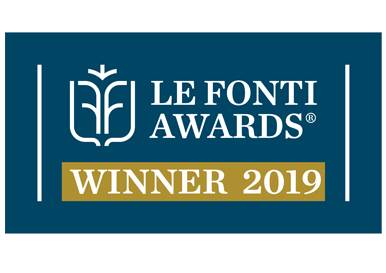 Food for Good
3PS has been rewarded for the support given to the Food for Good Project. Indeed, for a long time 3PS has enthusiastically joined this project promoted by Federcongressi&eventi in collaboration with the non-profit organizations Banco Alimentare and EquoEvento. It consists in  recovering excess food in catering services. So, with a simple action, 3P Solution has taken on an active role in the fight against food waste.